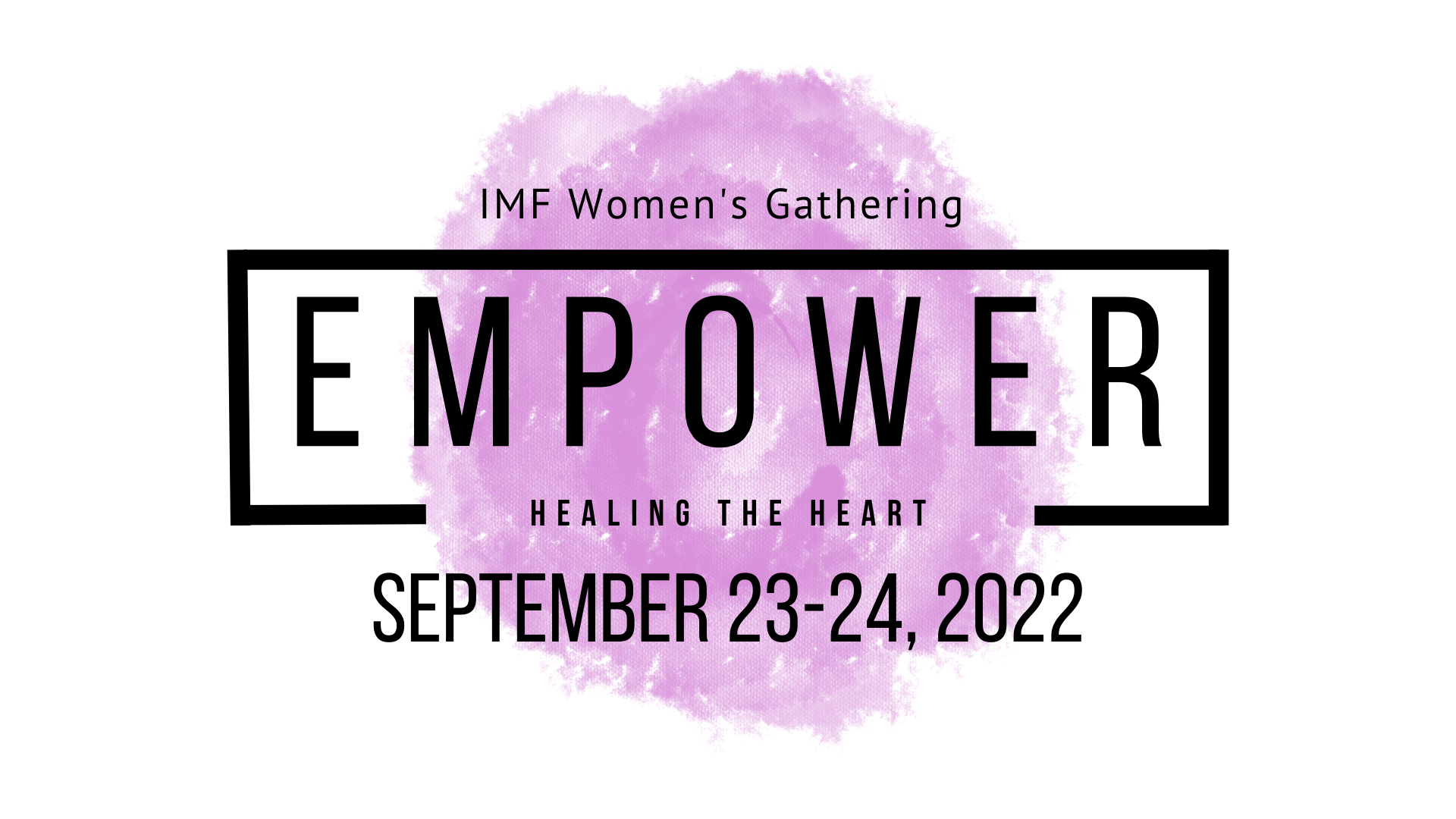 2022 Women's Gathering: Empower | Healing the Heart
It's official…the 2022 IMF Women's Gathering: EMPOWER  is taking place September 23-24, 2022.
At the heart of Empower is a gospel-centered, worshipful, engaging experience for women of all ages. We know that ministry is hard and can often leave us feeling like our cup is empty. We know that there can be many untouched wounds for women in ministry who all too often heal others and neglect themselves.
Gather with other women of faith and dive into Scripture with incredible speakers, grow in your knowledge of who God is, laugh with friends, and leave empowered to follow God's calling for your life.
Overview:
Theme:               Healing the Heart
Dates:                  September 23-24, 2022
Location:            IMF Ministry Center: 2477 Shadywood Rd, Excelsior, MN 55331
Cost:                    $79 (early bird special through 8/15/22), $109 after 8/25/22
REGISTRATION:
Registration Fee is $79 (early bird special through 8/25/22), $109 after 8/25/22
Make sure you book your hotel room – Your hotel stay is not included in the registration cost. Registration includes the event and meals.
MEALS:
Friday Dinner
Saturday Breakfast
Saturday Lunch
All other meals will be at your own expense.
EXTRAS:
Countless attractions and scenic destinations are relatively close by. Take advantage of extending your stay and vacation.
If you have any questions, please contact one of the organizers of this event.